Back to blog
May 11, 2022
Celebrate Memorial Day Weekend With Us!
We are thrilled to be placed in one of the greatest places to celebrate Memorial Day. From DC's National Monument to the memorials and museums, as well as our parks and parades, there is no lack of excitement in our community.
We are glad that we are surrounded by such impressive features that allow everyone to reflect on the selfless duty of those we celebrate on Memorial Day. If you are curious about some ongoing events for MDW, check out this list of the best things to do in DC: https://washington.org/visit-dc/things-to-do-memorial-day-weekend-washington-dc
We love kicking off the Summer season with a dip in the pool, and thankfully, our incredible infinity pool allows us to observe all of the happenings of the city while cooling off from the Summer heat! Be sure to hang out here for the best views in the city with friends and family!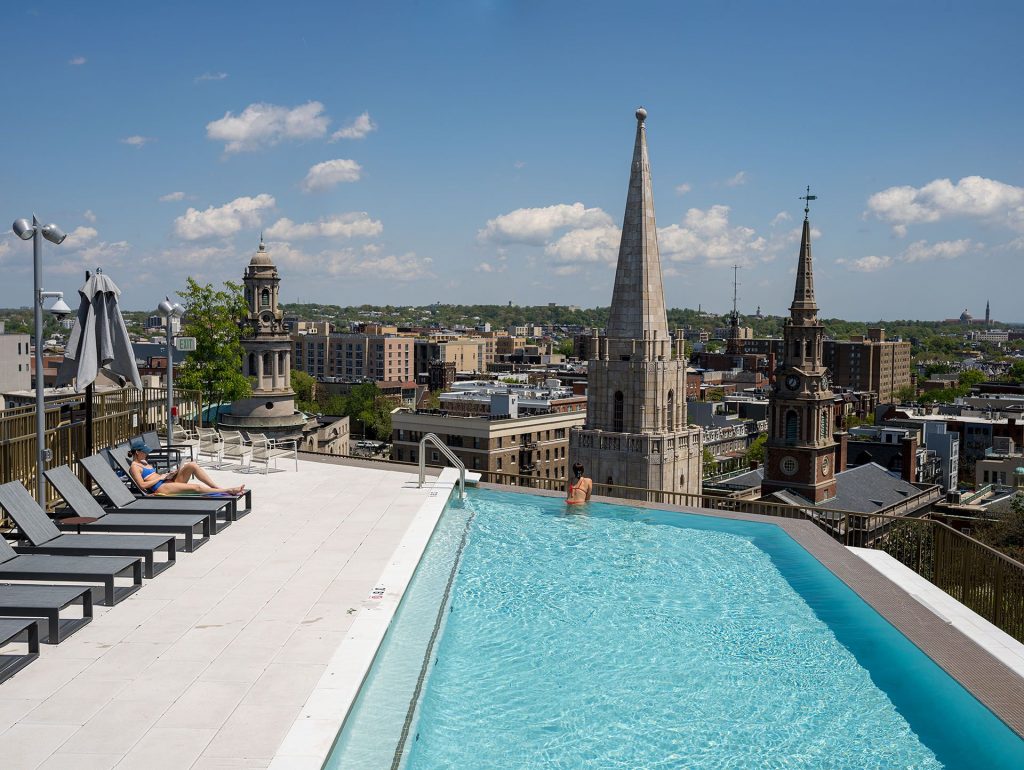 Back to blog