Back to blog
August 23, 2021
Art of Adams Morgan: MasPaz's New Mosaic At The Silva
The moment you step inside the front door at The Silva, you're greeted with a wall of color. Look a little closer, and you may spot an oak tree, a turtle, or a red fox. No, we're not hosting the latest exhibit from our neighbors at the National Zoo — we're paying tribute to the neighborhood with a beautiful entryway mosaic from multidisciplinary artist MasPaz.
"The artwork I created is all about honoring Earth and honoring nature, indigenous people, animals, sacred plants," says MasPaz, "So when I was invited to do this project the theme we came up with was Rock Creek Park. It has been a beautiful sanctuary for me to go and get away from the city, away from the concrete jungle. You'll see the wildlife that's in Rock Creek Park in this mural."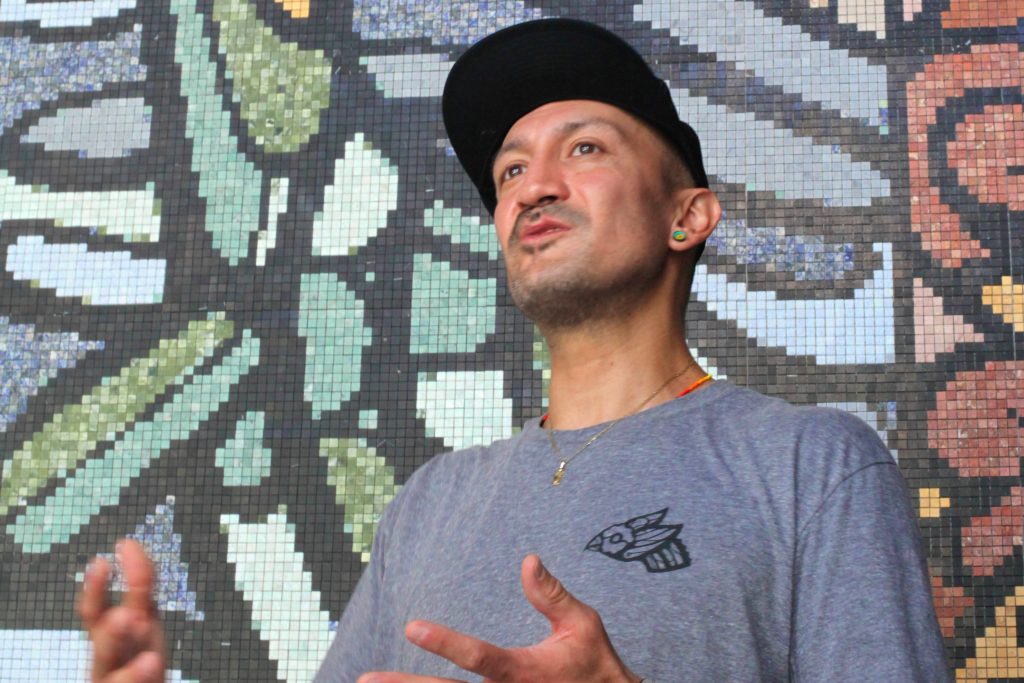 MasPaz ("more peace") is a Colombian born, D.C. based artist who is ??known for his distinctive street murals exploring indigenous themes and connectivity across the Latin American diaspora. He used his design to color match stones that were cut overseas and drew inspiration from nearby, explaining, "There is a beautiful Masonic mosaic that is on the other side of this building…The colors are very warm tone, earth tone colors, a lot of red, gold, browns, and I tried to use them as a reference to that mosaic."
Adams Morgan is no stranger to art: The neighborhood's inaugural art walk this past spring teamed up local artists with community businesses. Plus, murals are a mainstay – 17 murals (and counting) are scattered throughout the neighborhood. We want The Silva to reflect everything we love about that eclectic AdMo spirit, so we're filling our space with art: This month we're opening The Silva Gallery x Latela Curatorial to feature art from local creators throughout the property.
When we asked MasPaz what it means to him to be a part of the Adams Morgan art scene, something on the street caught his eye, "Actually, as you asked me that, a food truck just drove by that my friend painted. I think it's just super beautiful to add color to any space. If there's a space that's empty, why not bring an idea to it? Why not make it inviting for kids, for elders?"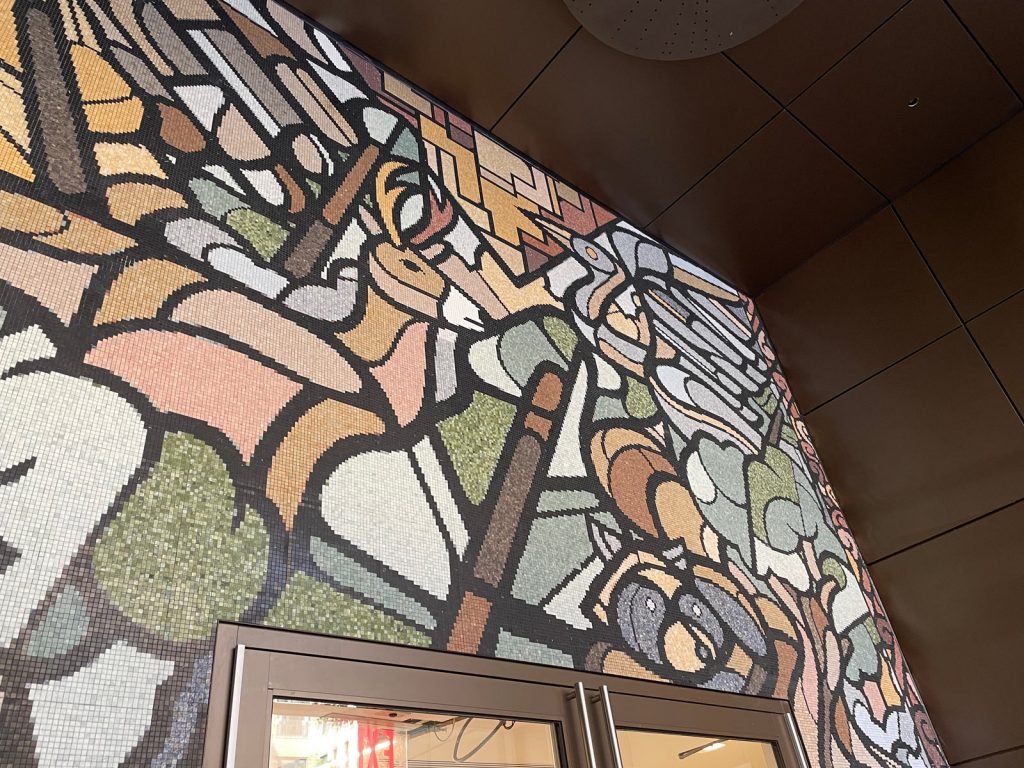 Visitors are invited to step inside the entryway and marvel at MasPaz's artwork, so if you're in the neighborhood, be sure to stop by The Silva and see it for yourself.

Ready to live in style? Apartments at The Silva are now leasing. Schedule your tour today to be the first to live in Adams Morgan's most anticipated apartment community.
Back to blog